Scrum Master training course (English)
.
What does this Scrum Master training include?
Would you like to be able to facilitate Scrum teams? This Scrum Master course teaches you how to facilitate a team when working with Scrum within 2 days. You'll learn the principles of Scrum, and the role of the Scrum Master within Scrum. After the course, you'll be able to function as a Scrum Master within your organization.
Sie können diese Schulung einzeln buchen oder den Kurs inhouse für eine Gruppe organisieren. Sowohl Online- als auch Präsenzkurse sind möglich. 
Vertrauen von über 1000+ Kunden
Köln, Virtual Classroom or Inhouse
2 days
From 9:00 until 17:00
IIABC.org and Scrum.org Certification
Lunch, drinks & snacks
What does this Scrum Master training include?
The Scrum Master guides the Scrum team. This person is responsible for the smooth continuation of a project. He guides the daily stand-up meetings in which the progress, the upcoming activities within the project, and the problems are discussed. This two-day training is aimed at learning:
How to function as an effective Scrum Master
How to eliminate impediments
How to appropriately support the Scrum Product Owner (e.g. when establishing backlogs)
How to involve the teams in the process of Agile development of products and services
Many common practical cases in working as a Scrum Master are treated during the training. Furthermore, there are many simulations during the course that will allow you to appropriately master the principles of Scrum. Our trainers are all experienced Scrum Masters and can draw upon enormous amounts of practical examples. You can optionally take the Scrum Master exam (PSM I) through Scrum.org or IIABC.org. If you pass the exam, you will receive an officially recognized certificate.
After the training, you receive a code by email that you can use for one exam attempt. You can take this exam on a day and time that is pleasant for you.
The exam is in English and should be completed within a certain time period.
If you do not pass, you can take the exam again on your own initiative through Scrum.org
Note: no prior knowledge is needed for this training.
Certification
After finishing the course, you receive an Agile Scrum Group certificate. If you have chosen to take an exam through Scrum.org or IIABC.org, you also receive an officially certificate that shows that you are qualified to function as a Scrum Master.
The International Institute for Agile Business Certification (IIABC.org). The exam you will take after the course is named "Agile Business Advanced – Facilitating the Process". IIABC.org is focused on Agile within non-IT organizations and is an initiative from the Agile Scrum Group. The exam is available in English and Dutch.
Scrum.org. You can also take the exam from Scrum.org. You will make the PSM I exam. If you pass, you'll earn a certificate indicating that you're capable of guiding Scrum teams. The exams of Scrum.org are focused on applying Scrum within an IT environment. The exams are available in German, English and Dutch.
Investment
The costs are € 990 incl. Agile Business Advanced – Facilitating the Process exam via IIABC.org
The costs are € 1145 incl. the PSM I exam via Scrum.org
The price includes all training materials, the Agile Scrum Group certificate, drinks, snacks and lunch. The price excludes VAT. Did you know that you can get a discount of 10% when you book another training with us?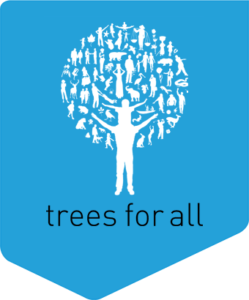 Wir glauben, dass es wichtig ist, dass unser Unternehmen die Welt zu einem besseren Ort macht. Für jeden Teilnehmer, der individuell an unseren Schulungen teilnimmt, pflanzen wir einen Baum. Wir tun dies durch Trees for All.