Product Owner training course (English)
.
What does this Product Owner training include?
The Product Owner is the one who represents the customer in a scrum team. It is an entirely new role that is crucial for a properly functioning scrum team. In the Scrum Product Owner training, you will learn how to surprise your customers and stakeholders with good and quick results from your projects.
Sie können diese Schulung einzeln buchen oder den Kurs inhouse für eine Gruppe organisieren. Sowohl Online- als auch Präsenzkurse sind möglich. 
Vertrauen von über 1000+ Kunden
Köln, Virtual Classroom or Inhouse
2 days
From 9:00 until 17:00
IIABC.org and Scrum.org Certification
Lunch, drinks & snacks
What does this Product Owner training include?
Optimising the results for the customer is the most important task of the Product Owner. After following the Product Owner training, you will be fully capable of professionally fulfilling this role. Result after the two-day Product Owner training
You will feel confident in executing the role of Product Owner.
You will have the knowledge that is essential for properly executing the role of Product Owner.
You will have experienced the role of Product Owner in practical simulations.
You will directly be of greater value for your own organisation.
You will go home inspired by the experience and practical examples (in non-IT organisation) of our trainers.
You will be prepared for the Scrum.org PSPO I exam.
Program
Day 1: What is Agile?
This component of the training serves as a general introduction into the world of Agile. Scrum and the Product Owner role are directly brought into the bigger picture here.
The Scrum Framework will be treated before we delve into the Product Owner role. Our trainers have lots of practical experience, by which the theory is supplemented with examples.
The role of Product Owner. A considerable part of the first day is devoted to the role of the Product Owner. This includes the following questions:

- When are you a good Product Owner?

- What competences belong to a perfect Product Owner?

- How do you cooperate with the Scrum Master?

- What mistakes are often made?

Creating a vision. Vision is needed in order to achieve results that will delight the customers and other stakeholders. Vision is your responsibility as a product owner.
Game. Because many people learn best by doing, we will start a game on the first day in which the theory is applied to practice.
Day 2:
The Product Backlog.You no longer have thick project plans in Scrum. The most important document that is kept by the Product Owner is the Product Backlog.

What exactly is a Product Backlog?

- How do you design one?

- How do you set the right priorities?

Continuation of the Game. The Product Owner game started on the first day and you will proceed with it during the second day.
Planning releases.
Back in the days, you used to deliver your entire project all at once when it was finished. In a scrum project, you would rather deliver a project in small parts. This enables you to obtain more feedback from customers during the period in which the project is running. Planning these "releases" is an important task of the Product Owner.
Practice exam.
We will practice with exam questions of Scrum.org in order to be prepared for the exam as good as possible. Achieving an official certificate through Scrum.org is optional. See the tab "Certification" for more information.
Note: No prior knowledge is needed for this training
Certification
After finishing the course, you receive an Agile Scrum Group certificate. If you have chosen to take an exam through Scrum.org or IIABC.org, you also receive an officially certificate that shows that you are qualified to function as a Product Owner.
The International Institute for Agile Business Certification (IIABC.org). The exam you will take after the course is named "Agile Business Advanced – Maximizing Value". IIABC.org is focused on Agile within non-IT organizations and is an initiative from the Agile Scrum Group. The exam is available in English, German and Dutch.
Scrum.org. You can also take the exam from Scrum.org. You will make the PSPO I exam. If you pass, you'll earn a certificate indicating that you're capable of acting as Product Owner. The exams of Scrum.org are focused on applying Scrum within an IT environment. The exams are available in English only.
Investment
The costs are € 990 incl. Agile Business Advanced – Maximizing Value exam via IIABC.org
The costs are € 1145 incl. the PSPO I exam via Scrum.org
The price includes all training materials, the Agile Scrum Group certificate, drinks, snacks and lunch. The price excludes VAT. Did you know that you can get a discount of 10% when you book another training with us?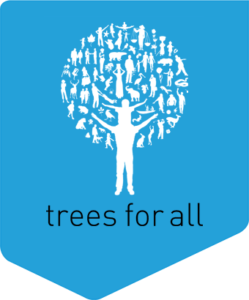 Wir glauben, dass es wichtig ist, dass unser Unternehmen die Welt zu einem besseren Ort macht. Für jeden Teilnehmer, der individuell an unseren Schulungen teilnimmt, pflanzen wir einen Baum. Wir tun dies durch Trees for All.